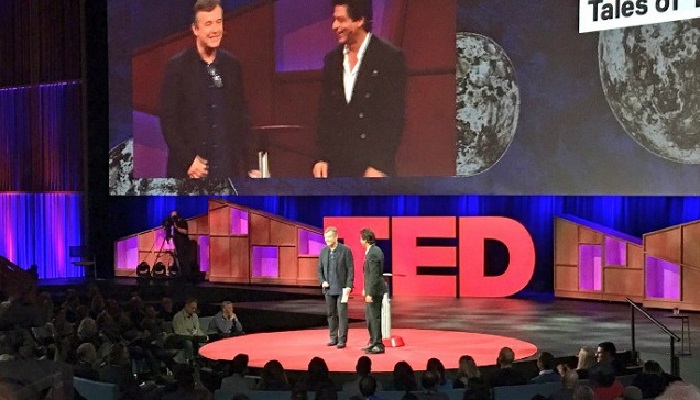 Another first – Shahrukh Khan speaks at TED talks in Canada and wins hearts.
May 1, 2017
Adding another the first to ever in his list, Shahrukh will be seen at TED ( Technology, Entertainment and Design) talks in Canada. The actor who is known for his stage presence and wit will the first Bollywood actor to grace the stage at this event.
His speech at the Ted conference is already winning accolades and trending on Twitter as well. Humanity is a lot like me. It's an aging movie star, grappling with all the newness, wondering whether she got it right. @iamsrk #TED2017," he said. Apart from that, there were many such remarkable quotes from shahrukh at the event
TED conference is known as a  platform where people come together to discuss ideas on technology, entertainment and design.  Other prestigious faces who will be there this year are Elon Musk, Serena Williams and his holiness, Pope Francis as well.
TED has a record of having remarkable people from the former U.S. President Bill Clinton, Microsoft founder Bill Gates, Amazon founder Jeff Bezos, astronaut Mae Jemison, Google founders Sergey Brin and Larry Page and many more.
Shahrukh has been one of the few Bollywood celebrities to go on a international level and deliver speeches at many events. He has received the honorary doctorate from the University of Edinburg, and Hyderabad's Maulana Azad National Urdu University.