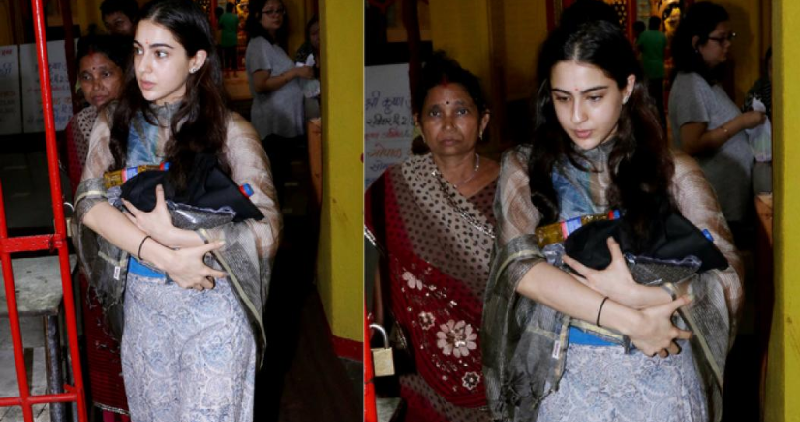 Sara Ali Khan trolled for visiting temple.
August 28, 2018
Sara Ali Khan who is the daughter of celebrity, Saif Ali Khan was recently spotted with her mother paying her visits in the Shree Mukteshwar Shani temple. She went to the temple and later even did some charity work by distributing clothes and food to the poor people sitting outside the temple.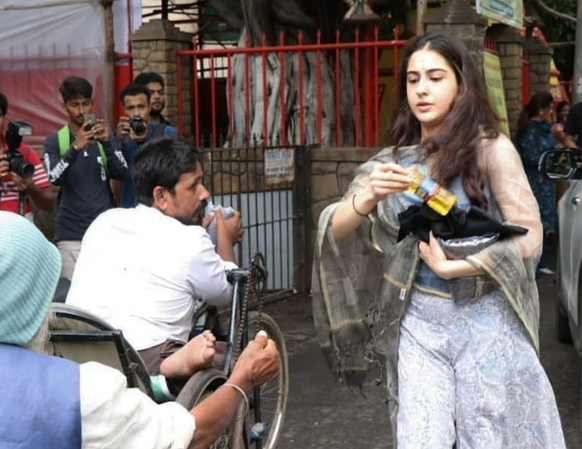 But many people could not see the charity that Sara was doing but instead decided to troll her for visiting a temple inspite of being a Muslim and belonging to a Pataudi family.
They passed mean comments on her photo questioning her faith. It is really shallow of people to pass such comments. It is a personal choice if somebody wants to visit a temple or any other holy place and it is not dependant on their personal religion at all. Keep up the good work, Sara Ali Khan.