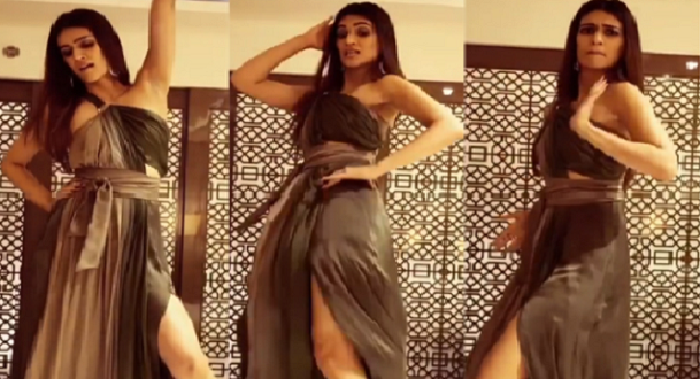 Watch how Kriti Sanon welcomes Mubarakan in Bindaas style.
July 24, 2017
[google-translator]
Mubarakan stars are all out to promote their movie which is due to release on this Friday, the 28th of July. Some other stars have also shown their support for the movie by wishing it in their own style.
Kriti Sanon goes on to wish the entire cast of Mubarakan. She proved that it doesn't matter if you are wearing an elegant gown, just throw off your heels and dance to the tunes of Hawa Hawa in rasta style. The energy and expressions of Kriti are so good that we can't help but take off our shoes and join her.
Watch Kirti's Instagram video which she has posted below-