Lucky grahak wins 1crore in lucky draw.
April 17, 2017
In an attempt to boost the number of transaction that users carry out online and reduce the use of liquid cash, the government is taking up a number of measures to encourage the users. In one such attempt, thought the lucky grahak youjna, lucky winners will be awarded 1 crore rupees as declared by the government. Many people assumed this news to be false and took no interest in it.
A 20year old Latur girl never thought that she could also win a lucky draw when she carried out a simple transaction. Shradha Mengshette, a second year student of Electrical Engineering from Latur, carried out a digital transaction to pay the EMI for her mobile phone through her RuPay card online. She carried a transaction of 1560 rupees and never thought that she would end up being the lucky winner of 1 crore.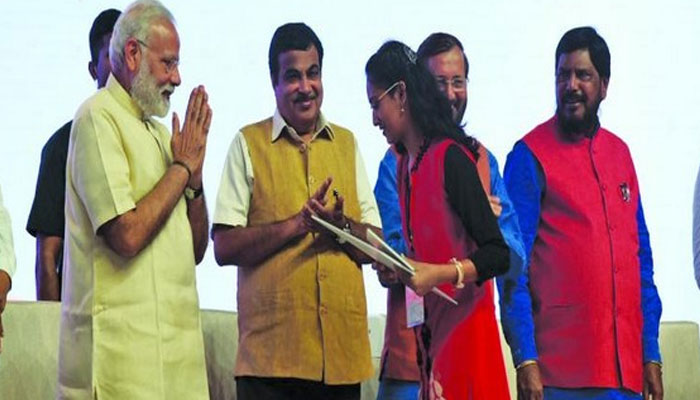 She was felicitated by the prime minister, Narendra Modi and given the prize.
Many times, such lucky draws are just scams and they never happen. But this incident makes us feel some lucky draws can actually be true and help you win a lot of money.
Its time you try your hand at online transactions as well but beware don't do it with the intent of winning some lucky draw, everybody is not as lucky as Shradha.