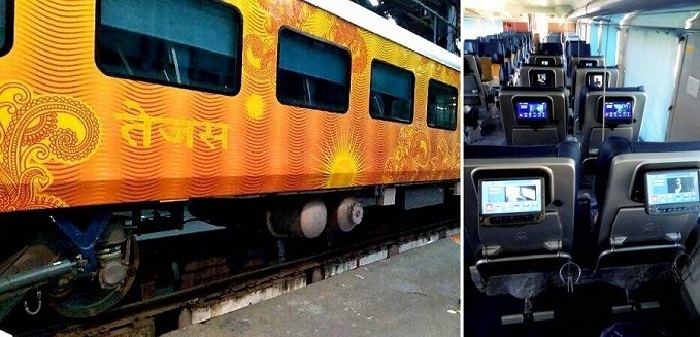 Tejas Express to hit the Mumbai-Goa route in June.
May 2, 2017
People travelling from Mumbai to Goa are soon gone to experience a royal treatment by the Indian Railways.
Tejas Express is going to hit the tracks in June with state of the art features. It will have tea and coffee vending machines, proper toilet system, hi-end technology features and special chefs to cater to your demands.
The Tejas Express is a 20 coach train which will have automatic doors and secured gangways. After the Mumbai Metro, this is the first train to have such feature.
After Mumbai Goa, the train will be extended to Delhi Chandigarh and other routes as well.
There are automatic smoke detection system in the train. Also, there is special attention paid to the toilet system since this has always been an issue for Indian Railways.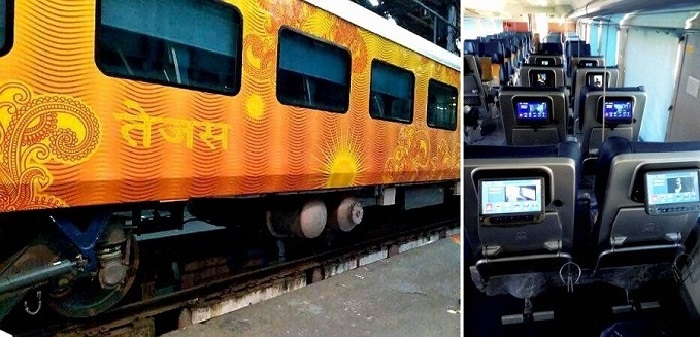 There will be in house catering service in the trains as well. All this is a part of the effort being taken by the government to improve the standard of living of the people and give them good service at the best economical rates.
So Get Ready For Ride.