'Insan Ka Insan Se Ho Bhaichara' What Kind Of Bhaichara Is This??
March 28, 2015
'Insan Ka Insan Se Ho Bhaichara' This song shows the brotherhood, unity, love and peace in this world. When Arvind Kejriwal took the oath for the Chief Minister of Delhi he sang the same song and everyone was expecting him as a good and peaceful CM but by what has happened today he has broken all the expectations of a delhiite.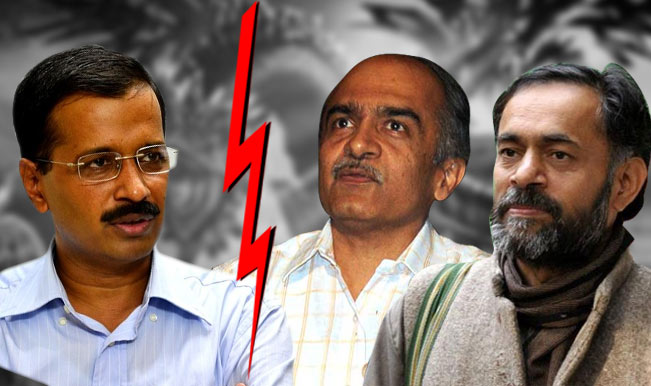 There was huge drama taking place in AAP`s national council meeting today and ultimately what was expected has been done. Prashant Bhushan, Yogendra Yadav, Anand Kumar and Ajeej Jha have been ousted from the Aam Aadmi Party National Executive.
After all these both the groups have attended press conference blaming the other one. Yogendra Yadav said "This is the murder of democracy†and Ramzan chaudhry has made a serious allegation against Arvind Kejriwal's group. He said that "I was just discussing the matter in national council meeting but suddenly bouncers came and beat me†He also claimed a fracture in his leg.
Another big and shocking news is in all this drama is that Arvind Kejriwal didn't say anything, he just came for his already written script. We just received an information that Medha Patkar a big socialist has left the AAP.