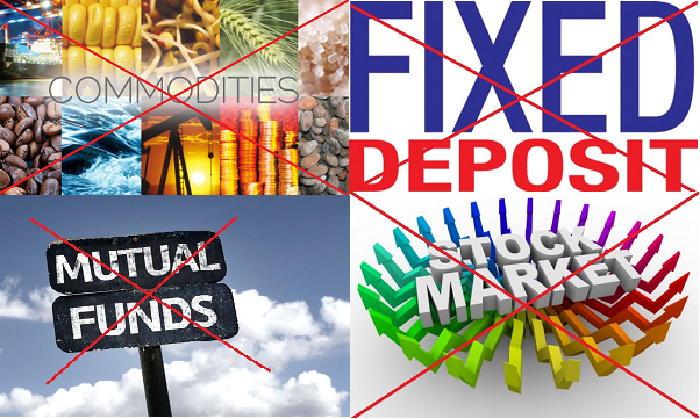 THE MOST LUCRATIVE INVESTMENTS YOU SHOULD DEFINITELY CONSIDER.
April 14, 2017
While many financial advisers typically recommend that you diversify your portfolio with stocks,bonds,mutual funds and commodities, it is worthwhile to consider more creative options.
Here we are going to tell you some options:-
Real Estate and Housing-
One evergreen fact is that every one needs somewhere to live. So within the right parameters, housing investments are always a good starting point .In housing, there are two paths you can take; investments for sale or investment for rent. With countless daytime television shows dedicated to 'flipping houses', many people want to get into it. Though this has great potential for profitability, the high risk and market fluctuations make sale quite time-sensitive. Alternatively, rental properties tend to be a safer bet as once the property is rented, the tenants pay off the mortgage should you have one. Although, housing market is usually volatile it can give you a fantastic fixed income in a short time.