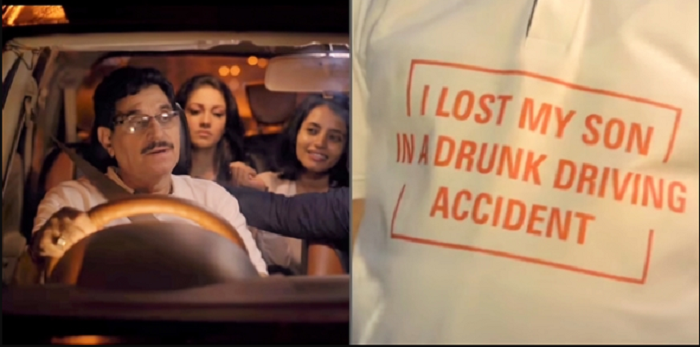 How this video of a father driving drunk people home changed our perception about drink and drive.
May 20, 2017
The whole world tells us how dangerous it is to drink and drive. People do not take such things seriously. This father of a 32 year old son goes out to convey the message through his action.
Mr Hemraj Sharma who lost his son in a drink and drive accident does not want any other dad to be in the spot where he is right now. Mr. Sharma lost his son because of somebody else's mistake.
Along with ICICI Lombard, as part of the road safety initiative, car rides were organized for people who were too drink to ride this own cars. It was Mr. Sharma, himself here to ride these young people home.
Watch the video below to find out how Mr Sharma told everybody his story and the various reactions people had listening to him.
 Pledge to not drink and drive. #dothedifficult and take part in the #icanrideyouhome initiative. Your life may not be as important to you as it is to your loved ones. Think about them before you take that step.
Cover Image Source:- Â Youtube.com