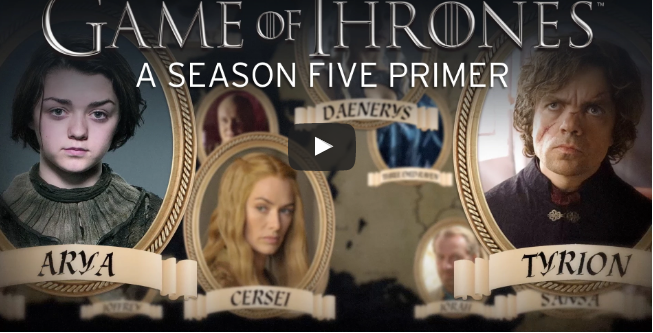 So Are You Ready For Game of Thrones Season 5? Then You Should Refresh All Previous Season Once In This Single Video.
April 9, 2015
So finally winter is coming on 12th April and all game of thrones fans are just desperately waiting for the new season but does anyone remember where have you left last time all  your favorite characters. Do you remember where is Khaleesi? Where is Sansa? Where is Tyrion? We guess not exactly, because it have been long time when you seen last season.Â
So I think  before starting new season lets have a look on last four season in this 2 min video by Gawker.
Cover Image source:- Youtube.com