If not Narendra Modi, then who will be the next Prime Minister in 2019?
September 11, 2018
Well you might have heard this line normally in your daily routine from your family, friends, office colleagues, shops etc "Narendra Modi 2019 me nahi jeet payenge, unhone kaam nahi kiya". But if we will try to deep dive into this line, it says so many things but practically the possibility is 'NO IDEA'.
Yes, this is true. If we are going to discuss the practical stats, apart from Narendra Modi, there is not a single candidate yet who is qualifying that level of popularity and support from their own party, supporting parties and of course Janta(Public).
Prime minister is the highest political post in India and in 2014 Narendra Modi actually has shown the world that BJP won just because of Modi and not that Modi won coz of BJP. That's why a chief minister of a state has suddenly got popular for the post of Prime Minister and whether BJP wanted this or not but they had to make him candidate just before LokSabha election.
Scenario internal BJP:-
Well we start discuss this topic but answer is very short. Till now there is not a single candidate who is more popular then Narendra Modi. Bhartiya Janta Party did't give chance to Lal Krishna Advani in 2014 so discussion about his name doesn't make sense. Yes there are 3-4 leaders in BJP who have good command and popularity in public like Rajnath Singh, Sushma Swaraj, Arun Jaitley, Amit Shah.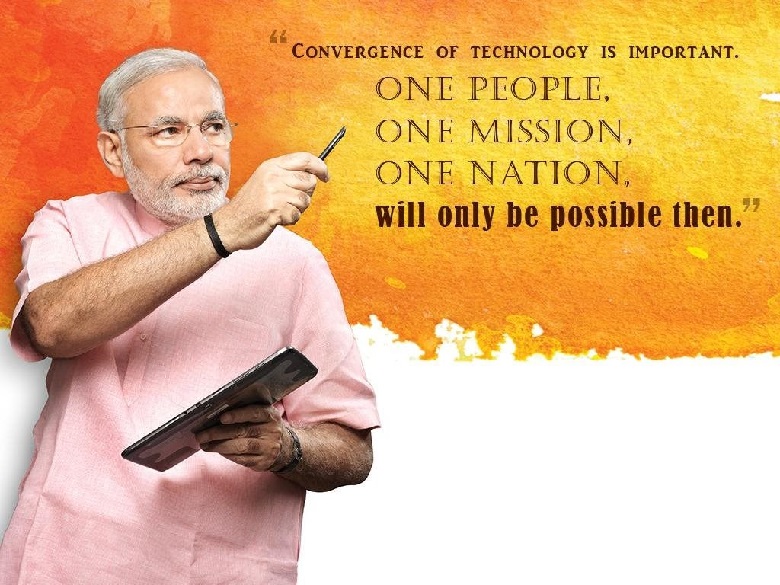 In this list not a single candidate can beat Modi in terms of popularity but yes Rajnath Singh and Sushma Swaraj can be good for this position because Arun Jailey is not well since long time and Amit Shah always prefers to play from back he wont be interested in power. In fact, Amit Shah also wants Narendra Modi as a PM. So we strongly believe there will be no other name coming in apart from Modi from NDA.
From Opposition:-
Well, opposition candidate is almost decided who is Rahul Gandhi, but still there will be a big fight for this because till now Rahul Gandhi is not able to made that kind of image which actually Indian public want as our Prime Minister. Now there are so many other candidates from Congress who can come in the picture later but this time Congress also wont take any chance in this decision. If we compare person to person then there is not a single leader in congress who is so damn popular for PM candidate.
So at last we have Rahul Gandhi left for this discussion from Congress but people and BJP have trolled him so many times whether he likes it or not but his image 'PAPPU' can't be erased so easily which will be very tough task for him also. As per surveys, if congress will come then only with support of regional parties but they wont allow Rahul Gandhi to be a Prime Minister. so now take this conversation to third scenario.
Regional Parties or Mahagathbandhan:-
The biggest role will be played by this combination only that is final. All big political analyst, surveys, media have cleared this thing that there will very less chance to will 2019 for a single party. Whether Congress or BJP they will have to take support from regional parties. Bahujan Samaj Party, Samajwadi Party, Shivsena, DMK, JDS, RJD, All India Trinamool Congress, Left etc will be playing a kingmaker role in 2019 elections. but their conditions will be accepted by congress or BJP or not that will be the big thing.
Gossips have already started in political lanes about 'Mahagathbandhan'. but still there are so many parties who are not clearing their stand regarding support of Mahagathbandhan because most of them want to become Prime Minister but other supporter wont agree upon this in fact congress has still not cleared their stand for Mahagathbandhan so future about this also time will decide.
Problems for Narendra Modi:-
Well there is no 2 ways in this line that Narendra modi has done lots of promise in 2014 but most of them has not completed in last 5 years. Yes he has done so many good work like Jan Dhan Yojana, Pradhanmantri Aawas Yojna, Ayushman Bharat, Samagra Shiksha Scheme, Rashtriya Swasthya Bima Yojana, Beti Bachao Beti Padhao, Khelo India School Games, Atal Pension Yojana, One Rank One Pension Scheme etc. but still apart from these schemes, Modi has promised a lot like article 370 (Kashmir issue), control on black money, employment, infrastructure development, women safety which has not completed till yet.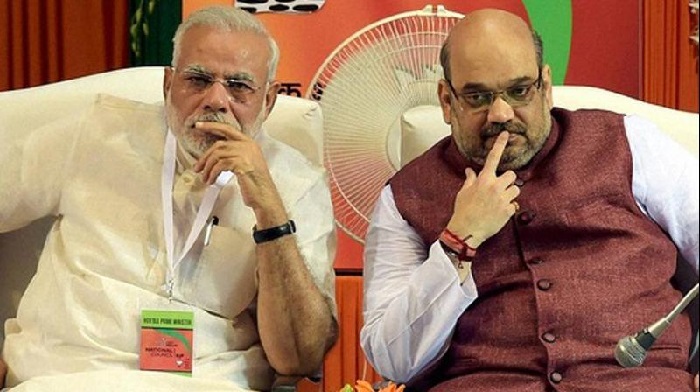 But there are particular issues in India which has increased during Modi government so big percentage of Modi and BJP supporters became against them. Business class people are not happy with Modi's tax policies like demonetization, GST and day by day rupee is becoming weak only so it effect on their business. Aam Janta are unhappy with biggest hike in petrol, diesel prices. People have so much expectation from Modi because his image was like a business minded person and Modi government performed very bad in this sector also.
If we talk about Indian cast system then also Modi chances are getting down and down. Muslims are already against BJP and after this SC/ST act all the high cast people have become against BJP. Amit Shah and Modi are still finding a way to get out of this issue in fact so many BJP politician have raised this issue in front of high command of BJP.
Way is very difficult for Congress or any Regional party but yes way is not easy for Modi or BJP also. Coming back to our question till now there is no alternate candidate seen to be an alternate of Narendra Modi but fight will be difficult for BJP also, but yes game will be very interesting for everyone Lets see who will be become our Prime Minister in 2019.
Give your opinion now for 2019 Elections:- Click here