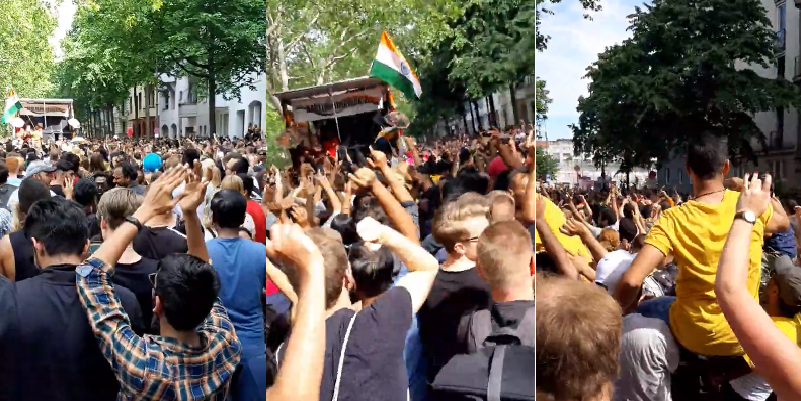 Indian culture outshines at the Carnival of Cultures, Berlin.
June 13, 2019
Off
By
P.I. Staff Writer
The carnival of cultures in Berlin sees a lot of cultures from all the world showcased for the world to see and experience. Karnavel Der Kulturenis a multicultural festival celebrated annually around Pentacost since 1996.The processions, theatre performances, and music events celebrate peace, tolerance, and multiculturalism.
This year too, we saw performances from all over the world and it was a splendid sight to see the rich cultural heritage of the world.
What stood out was the rich culture of India. When it comes to traditions and cultures, India is definitely one of the countries with a vast biodiversity and cultural spread. This was clearly visible at the Berlin festival this year.
The crowd went crazy when the famous Bhojpuri song Lollipop was played. There were performance from every part of India and each was different from the other. The main attractions were Indian celebrities, Daler Mehndi and Sapna Chaudhary joining the party.
We have an exclusive video for you here to showcase all that happened at the festival incase you couldn't be there to witness it.
Video Credit- Indian Berliner