Congratulations!! Saina Nehwal Becomes The First Indian Woman World No. 1 Rank In Badminton Singles.
March 28, 2015
After the bad news from Australia where Indian cricket team lost match in semi-finals. Here comes a good news for Indian sports lovers. Indian badminton player Saina Nehwal becomes the first Indian woman to reach the World No. 1 rank in singles .  After winning dozen international championships and bronze medal in the 2012 London Olympics now she has crossed another milestone which will be remember for centuries. But the official rankings will be out only on Thursday next week. After this grand achievement prime minister Narendra Modi and president Pranab Mukherjee have congratulate to indian daughter.Â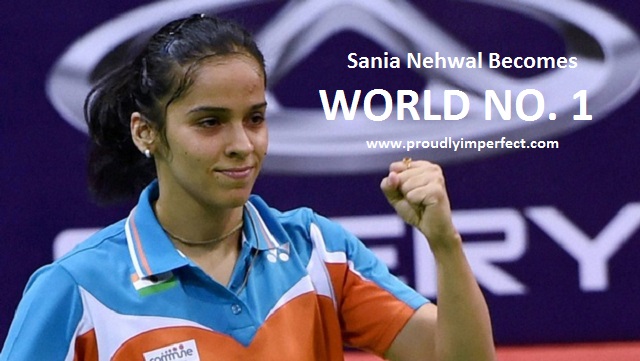 Proudly Imperfect congratulates Saina Nehwal for herÂ

achievement and all the best for career.