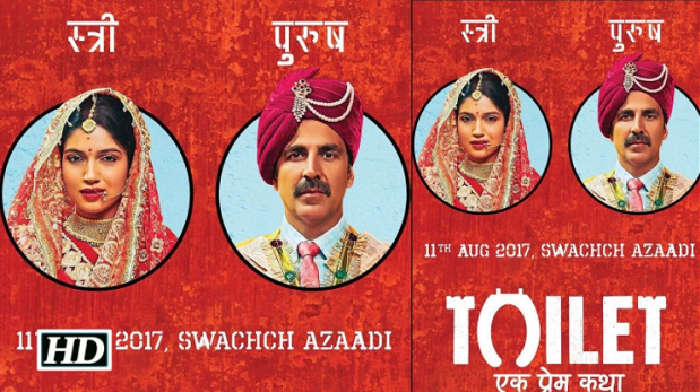 Toilet is out with its first trailer with the idea of educating the society.
June 11, 2017
Finally the wait is over. Akshay Kumar is back with a new movie and this time it comes with a social message. Toilet is out with its first trailer which has hit the screens today.
Toilet stars Akshay Kumar as the lead role along with Bhumi Pednekar as his wife. The movie is based on the simple idea of defecating in the open over building toilets. Akshay kumar struggles as he wants to support his wife but the panchayat are against building toilets. Bhumi Pednekar cannot hold  her embarrassment as she has to go everyday to defecate in the open. Watch how Akshay Kumar goes out to support the building toilets and his struggle in the same.
Watch Toilet Trailer Here:-