Most awaiting Movie The Sky is Pink's Trailer is here.
September 10, 2019
If you have been missing Priyanka Chopra from Bollywood, this latest trailer will leave you excited. Priyanka Chopra is finally here in Bollywood with a new movie along with Farhan Akhtar. The trailer of The Sky is Pink will leave you wanting for more.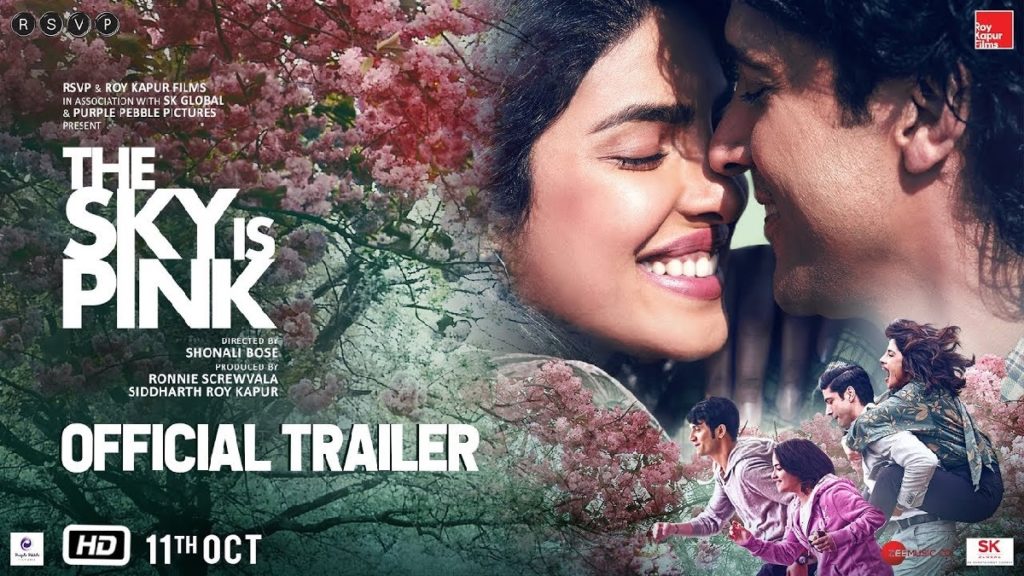 The Sky is Pink
In the trailer, the story is a love story with a definite twist. It is an inspirational story about Aisha who becomes a motivational speaker after being diagnosed with pulmonary fibrosis at the age of 13. The movie stars Zaira Wasim, Priyanka Chopra and Farhan Akhtar. The story of love told by the teenage daughter of the couple is what the story is about. The story is filled with mystery as to how the couple are happy, in love and then face the biggest challenge of life when their daughter is diagnosed with fibrosis.
Check out the trailer here :-