Godzilla vs kong Movie review: Recreates classic monster movie magic.
March 25, 2021
A sequel to the 2014 'Godzilla' makes for a spectacular clash of the titans, but this one has a less commanding balance of schlock and awe. Godzilla vs. Kong has excellent action and effects. The story is crazy ambitious and at times achieves some unique sci-fi-coolness. I'd watch it again for that stuff but most of the human angles are so overstuffed, illogical and pointless, it constantly took me out of it.
There are loads of exposition dumps you can safely ignore because half of it either doesn't make sense or it sounds so ludicrous coming out of the mouths of respected actors such as Hall and Bichir that the only reaction is to snigger.You don't have to wait too long before the first Kong versus Godzilla smash-up, which is a watery bout with as many missiles and warships as there are big-fisted punches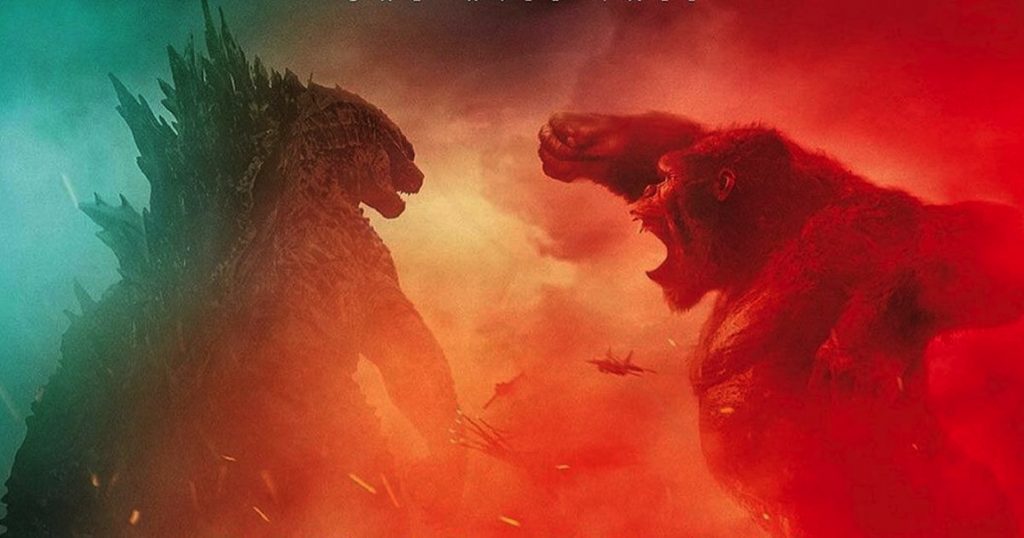 Godzilla vs. Kong Movie is releasing on in Theatreson date 25-March-2021, we would refresh you once we found any information about the next part of the Web Series.
Godzilla vs. Kong Movie Cast:-
Alexander Skarsgard as Nathan Lind
Millie Bobby Brown as Madison
Rebecca Hall as Ilene Andrews
Brian Tyree Henry as Bernie Hayes
John Pirruccello as Horace
Chris Chalk as Ben
Shun Oguri as Ren Serizawa
Julian Dennison as Josh Valentine
Lance Reddick as Monarch Director
Eiza González as Maya Simmons
Julian Dennison as Josh Valentine
Kyle Chandler as Mark Russell
Demián Bichir as Walter Simmons
Lance Reddick as Monarch Director
Kaylee Hottle as Jia
Hakeem Kae-Kazim as Admiral Wilcox
Ronny Chieng as Jay Wayne
Available Language: English, Hindi, Tamil, and Telugu(India)
Movie Streaming Partner: InTheatres
Release Date: 25-March-2021
Director: Adam Wingard
Writer: Terry Rossio, Michael Dougherty, Zach Shields
Producer: Jennifer Conroy, Yoshimitsu Banno, Herbert W. Gains, Jon Jashni, Tamara Watts Kent, Roy Lee, Eric McLeod
Music: Junkie XL
Watch Godzilla vs kong movie review here:-
Godzilla vs kong Movie review