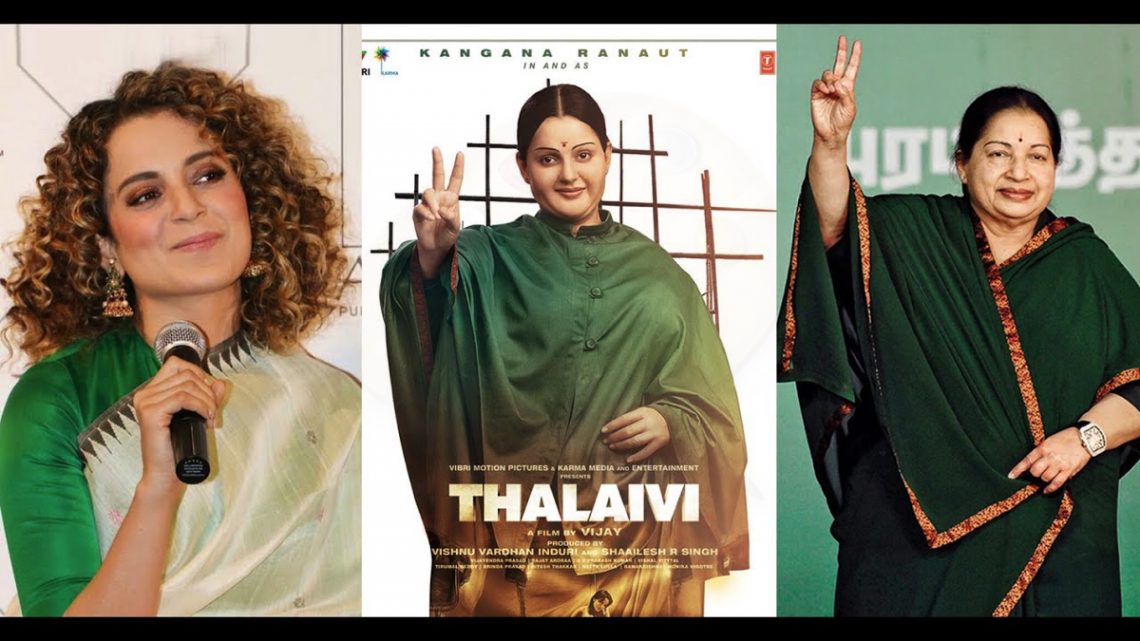 Thalaivi Trailer: From Cinema To Chief Minister, Kangana Ranaut shines in Jayalalithaa biopic.
March 23, 2021
Finally wait is over, Kangana Ranaut's most awaiting movie Thalaivi's trailer is here. In this movie Kangana is playing role of late chief minister of Tamil Nadu Jayalalitha. The Vijay directorial will hit the screens on April 23. The trailer was launched on the occasion of Kangana's birthday.
The trailer tracks Jayalalithaa's journey to success and her subsequent triumph in both the world of cinema and the world of politics. The makers have attempted to celebrate the success of a woman in a man's world. Kangana wrote on Twitter, "I played the first superhuman girl on Indian screen, thanks to my body, a rare combination of dainty yet strong looking. In my 30s, I had to gain 20 kgs for Thalaivi and do Bharatanatyam, it left my back severely damaged but no bigger gratification than to play a role to perfection.â€
Thalaivi movie will release in Hindi, Tamil and Telegu.
Watch Thalaivi Movie Trailer Here:-