Sarabhai VS Sarabhai will finally be back !!!
April 7, 2017
We all have loved Sarabhai vs Sarabhai in its previous season and were waiting very eagerly for it to be back on air. Finally after a long wait of 7 years, it is finally back and they are already in the news. Though this time it won't be back on television, the show will be as a web series on Hotstar. The makers of the show have shared some pictures and posts that can't help us contain our excitement about the show.
The sets have changed but the characters are guaranteed to be their original self which is the main USP of the show.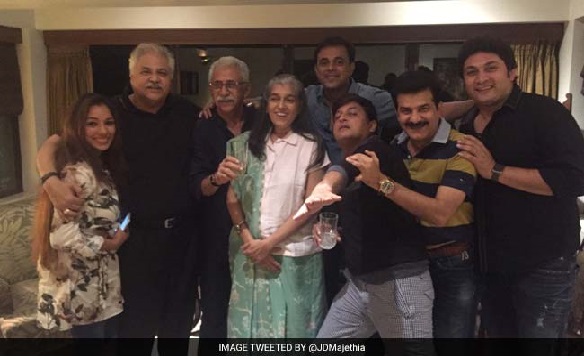 The producer of the show JD Majethia told Mumbai Mirror, "After the show wrapped up, all of us, including the actors, got busy with other commitments. However, at every public event and even at private functions in the last 10 years, I was always asked when Sarabhai Vs Sarabhai was returning." The enthusiasm around the show compelled the team to be back for another season. But the makers did not want to disappoint the viewers with a season that will not live up to their expectations. Hence, the long wait until the show is finally back.
There are so many reasons we loved the show, we never get bored of it and are looking forward for more:
– Maya and her high class tantrums
– Monisha and her stingy habits
– Rosesh and his unbeatable poems
– Sahil's son will be the new entrant
– The story will fast forward to 7 years.
There is not much time until the show will be live but it still seems like forever. We all are looking forward eagerly to the show.