Meet the new world's second richest man Bernard Arnault, who beats Elon Musk.
May 19, 2021
Bernard Arnault has secured his place as the second richest person in the world as Elon Musk slipped his rank to the third position after his overall wealth decline. As Bernard Arnault secured his position at number two spot, there are questions all around about who this man really is. We will bring across facts to you about him and help you know Bernard better.
Bernard Arnault is the chief executive of of LVMH Moet Hennessy-Louis Vuitton, which is the largest luxury production company of the world. Currently, he oversees more than 70 brands which include Sephora, Christian Dior among the list of others as well. While Musk's net worth dropped $3.16 billion, Arnault's rose by $285 million on Monday. Arnault has added $46.8 billion to his net worth so far in 2021, while Musk has lost $9.09 billion.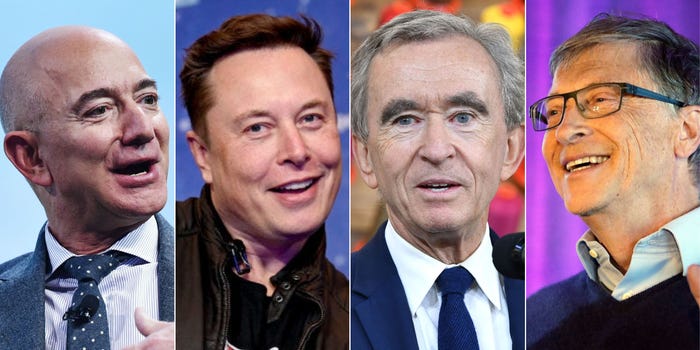 The net worth of Arnault stands at $161.2 billion, while that of Musk is at $160.6 billion. The main reason for the plunge is also due to sale of luxury goods which saw a surge in China and other parts of the world. This is why Bernard earned his spot. Markets keep fluctuating and we will keep a close watch to see how things get impacted to know who slips down and jumps in the list of the world's richest people.