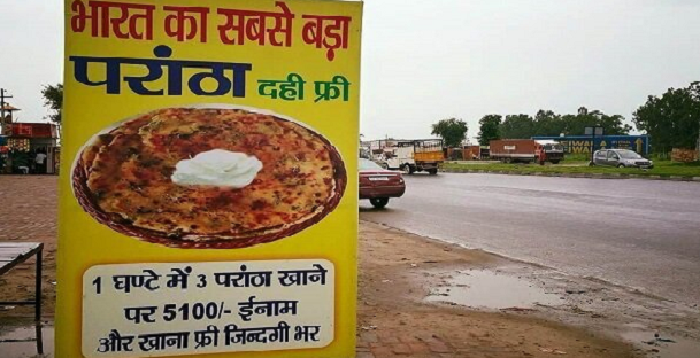 If you are crazy about food and want to be famous, these crazy food challenges are for you.
July 22, 2017
There are many ways in which you can famous but you can go on the wall of fame by eating food as well. These food challenges will leave you with a mouthful. If you are a food addict and are ready for the biggest food challenges, try the ones below.
1. Â The biggest paratha challenge.
If you are a paratha fan and claim that you can eat over a dozen of parathas in one go, this challenge is for you. This dhaba on the Delhi-Rohtak bypass has placed an open challenge to anyone who can finsh the paratha in 50 minutes. The winner will be given a lifetime supply of parathas along with a cash prize as well. The challenge may sound easy but the paratha is one kilogram and about 15 ft long. There is pickle and curry served on the side to make the challenge easier for you.