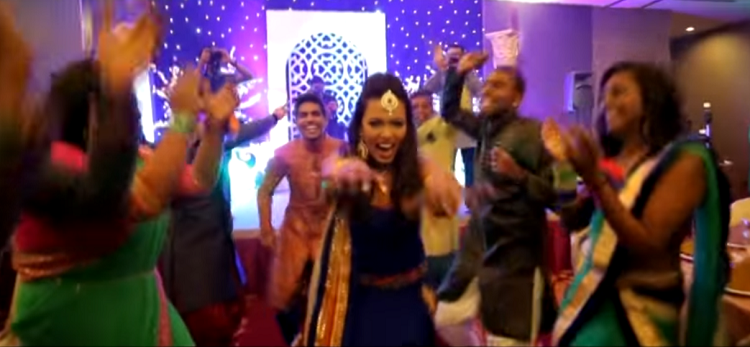 What a Bridal Entry! Watch this rocking video.
May 2, 2017
It's the season of marriages and everybody is looking to do something new and different at their wedding receptions. There are so many ideas involved to make the celebration special and unique. Indian weddings have always been glamorous and full of fun. Bollywood songs are an undeniable part of the weddings.
This couple did something very special for their wedding with the help of bollywood and all their relatives. They gave a rocking entry in the reception hall amidst all the music and dance. The entire family has done some dance performance and finally the couple enters with their rocking performance. The entire family dances to the tunes of bollywood and this is what keeps the guests on their toes.
Watch This Video:-
If you are planning your wedding anytime soon, do watch this video and get inspired to make a rocking entry into your reception hall.