Sacred Games 2- Will Mumbai be saved or dead in 25 days? Watch now.
August 14, 2019
Off
By
P.I. Staff Writer
Sacred games 2 is here and there is no need to review the show as we all love it and we are huge fans of the show as well. We are bringing you the first insight of the show and the review from our end incase you do want a touchpoint before you watch the latest season. The strong characters Sartaj Singh and Gaitonde are there to keep you attention but in addition, there are also additional strong characters make a point in this season. Khanna Guruji played by Pankaj Tripathi is one of the strong character along with Kalki Koechlin as one of Guruji's long-time followers Batya Abelman, and Ranvir Shorey (Khosla Ka Ghosla!) as Pakistani intelligence officer Shahid Khan.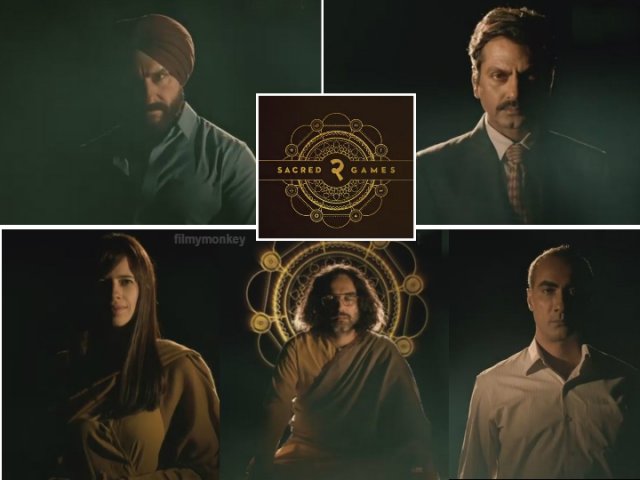 The main concept of the series is around aham brahmasmi and Guruji played by Pankaj Tripathi is one of the leads in that aspect. Kanta Bai played by Shalini Vatsa and Kalki Koechlin who plays Batya Abelman are the strong female characters of the series. Kalki will be seen first time in the second season. The series is directed by Anurag Kayshap and Zoya played by Elnaaz Norouzi makes sure the limelight is on her.
Kuku who was the charm of the last season is here plated by Kubbra Sait. Trivedi is the only one who is claimed to stay alive in the end. Anjali Mathur played by Radhika Apte died the previous season but we all want to know why. Bunty the right hand of Gaitonde and Mumbai, the hub of the crime.
Gopalmath is the place where Gaitonde became the man he is today.
Dcp Parulkar who planned to killed Gaitonde while Dilbag Singh tried to save his life. Katekar was the right hand of Sartaj and ended up giving up his life as well. Jim Sarbh, Ranvir Shorey, Surveen Chawla played by Jojo who did not have much character to play has disclosed her story in this season. Megha and Anupriya Goenka are also seen in the show.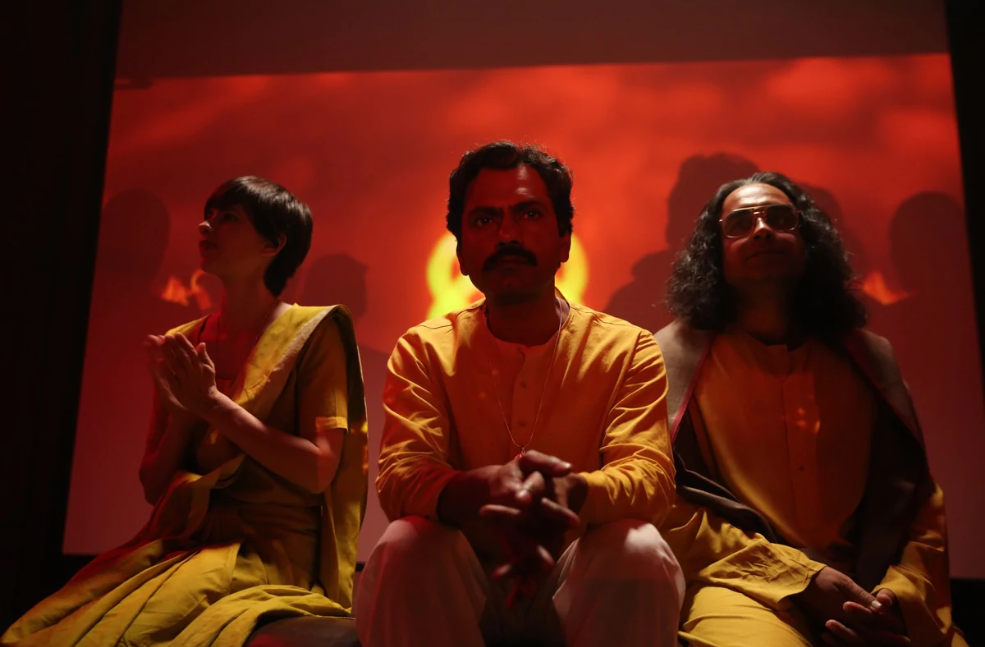 In season 2, Sartaj will continue his investigation into the potential nuclear attack on Mumbai and try to solve the case before it gets too late , which will involve Guruji & Co., since Gaitonde referred to him as his "third father". The story will dive deep into his third father. It will also tie into Shahid Khan, given the first season's hints regarding an ISI involvement. ISI is Pakistan's intelligence agency, equivalent of India's RAW and the US' CIA. We are all excited about this show and there are a lot of memes coming this way with sacred games 2.