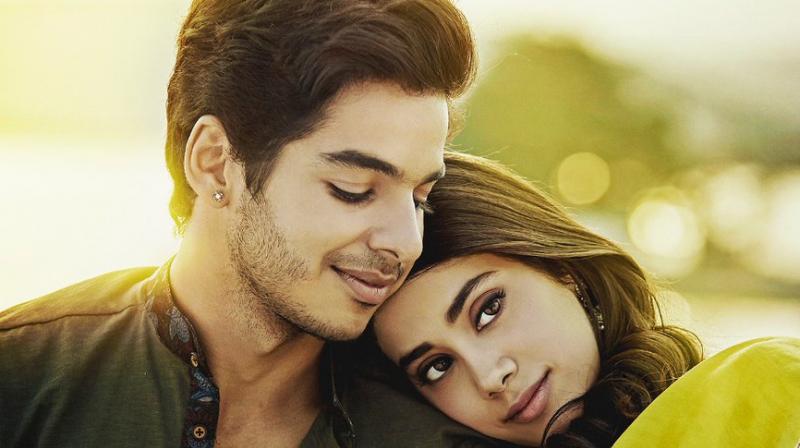 Dhadak is out with its trailer while much awaited Zingat will be released in Hindi soon.
June 13, 2018
Dhadak is out with its first official trailer and it looks very promising. The movie stars Janhvi Kapoor and Ishaan Khattar in lead roles. Janhvi Kapoor is the daughter of Late Sridevi & Bonny Kapoor and Ishaan Khattar is the half brother of Shahid Kapoor. This film will be the bollywood debut for both the actors. The movie is directed by Karan Johar.
This movie is the remake of Blockbuster marathi Movie Sairat. This movie's song Zingat became one of the most popular song in india. It was in marathi language only yet all indian audiences loved this song due to its rocking music composition by Ajay Atul.
Watch Dhadak's Trailer Here:-
Choreographed by Farah Khan for the film's protagonists, played by Janhvi Kapoor and Ishaan Khatter, the song has been rehashed by Ajay-Atul, who had composed the original. A source says, The track is both off-beat and commercial at the same time. When Karan Johar saw the video, he instantly knew that he wanted to show it at the trailer launch, because it encapsulates the flavour of the movie. Janhvi and Ishaan look smashing in it. They have danced well, too.